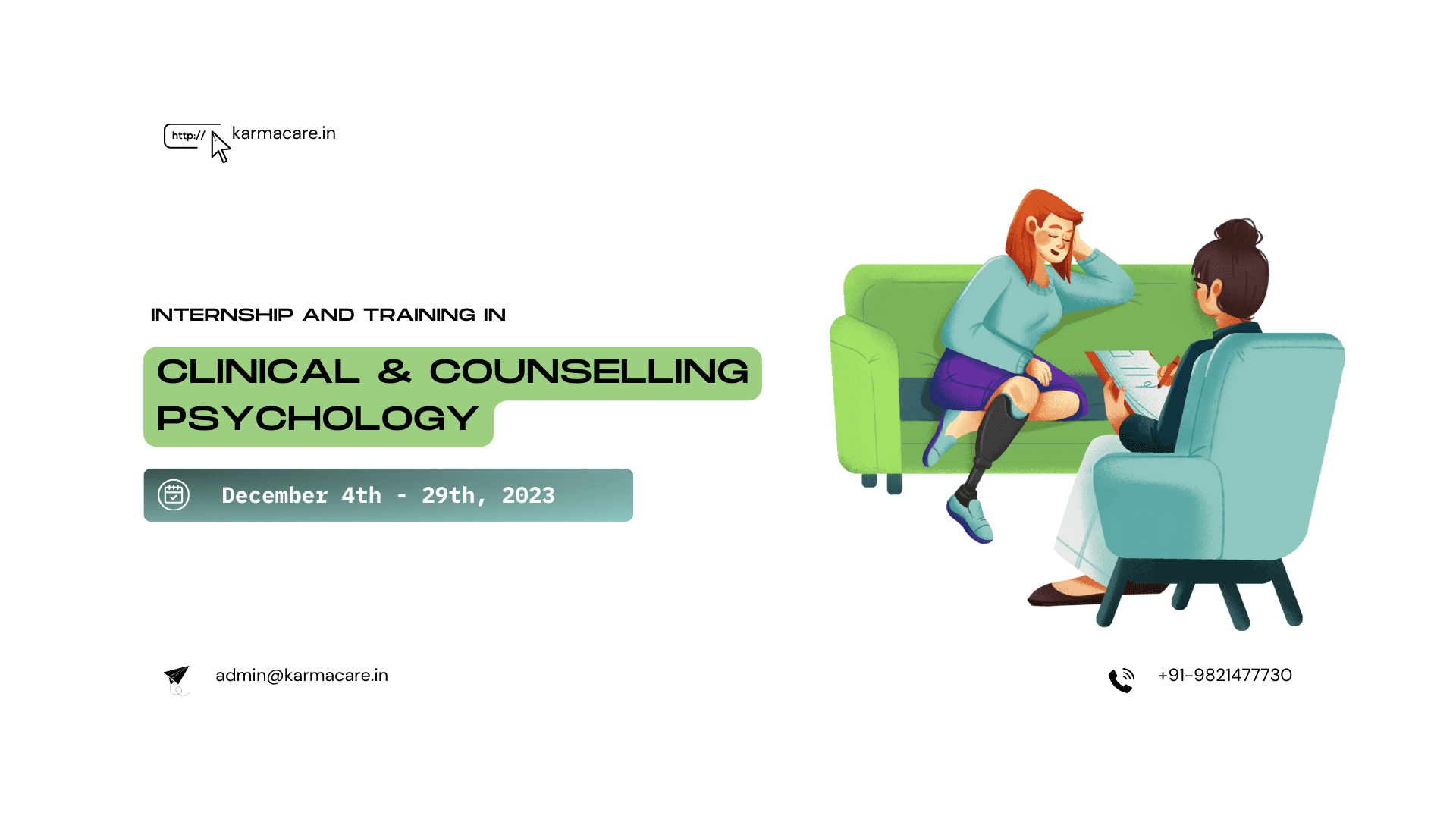 Date
Dec 04 - 29 2023
Ongoing...
Time
Monday - Friday
4:00 pm - 7:00 pm
Internship in Clinical & Counselling Psychology (60 hours)
This internship aims to cover the fundamental concepts of counseling and clinical psychology using roleplays, case studies, and experiential insights in our classes. The focus is on inculcating students with skills necessary for every therapist. We'll emphasise therapy skills, providing an introduction to becoming a practising psychotherapist while exploring various mental health concerns and disorders. The series is designed to offer the best of both worlds, addressing topics such as ethics, sensitivity, intersectionality, non-suicidal self-injury, couple and family counseling, and different therapeutic approaches and lenses. Our team of counseling and clinical psychologists will delve into various topics using their specialised therapy styles.
Counseling Skills Training

: A foundational understanding of micro-skills is essential for every practitioner, covering how we speak, what we say, and how we conduct ourselves, including body language and eye contact.

Queer Affirmative Therapy

: This lens affirms the queer community and aligns with Karma Centre's beliefs and missions. We'll have detailed discussions on gender, sexuality, and how to be queer-affirmative in our practice.

Mood Disorders

: Exploring conditions characterised by significant changes in mood, energy, and activity levels. Major depressive disorder, bipolar disorder, and mania will be covered, highlighting their impact on daily functioning.

Self-harm, Suicide, and Risk Assessment

: Focused on working with clients experiencing self-harm and suicidal ideations. The sessions will include foundational theory on risk assessment, followed by case discussions to enhance practical understanding.