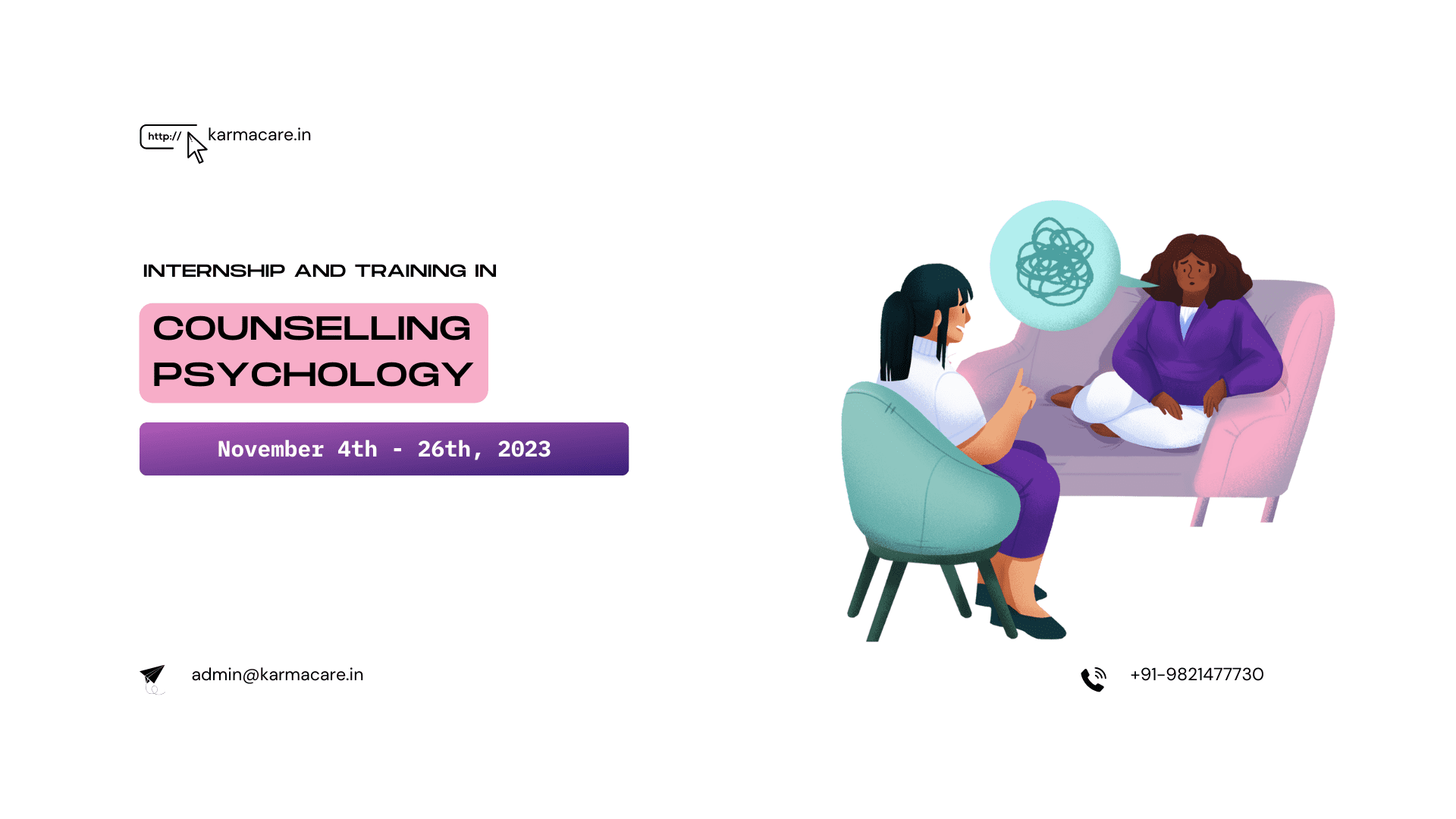 Date
Nov 04 - 26 2023
Expired!
Time
Saturday - Sunday
10:30 am - 2:00 pm
Internship in Counselling Psychology (30 hours)
This training and internship gives students an opportunity to enhance their understanding of counselling microskills and the foundational process of becoming a counselling psychologist. 


The internship will include 
Multiculturalism

– Understanding how various aspects of a client's cultural identity might influence their mental health and also acknowledging our own biases as a member of the society. This approach considers cultural and historical contexts, recognizing strengths and fostering resilience.

Queer Affirmative Therapy

– A lens that affirms the queer community with elaborate discussion on gender and sexuality and how we can be queer-affirmative in our practice. 

Trauma-Informed

–  A trauma-informed approach is a sensitive framework that acknowledges the impact of trauma, ensuring safety and trust. Students will gain an understanding of how challenging and traumatic past events can impact and shape individuals mental health.  

Mood Disorders –

Mood disorders refer to a group of mental health conditions characterised by significant changes in a person's mood, energy, and level of activity. These changes can be long-lasting and can cause significant impairment in a person's ability to function in their daily life.