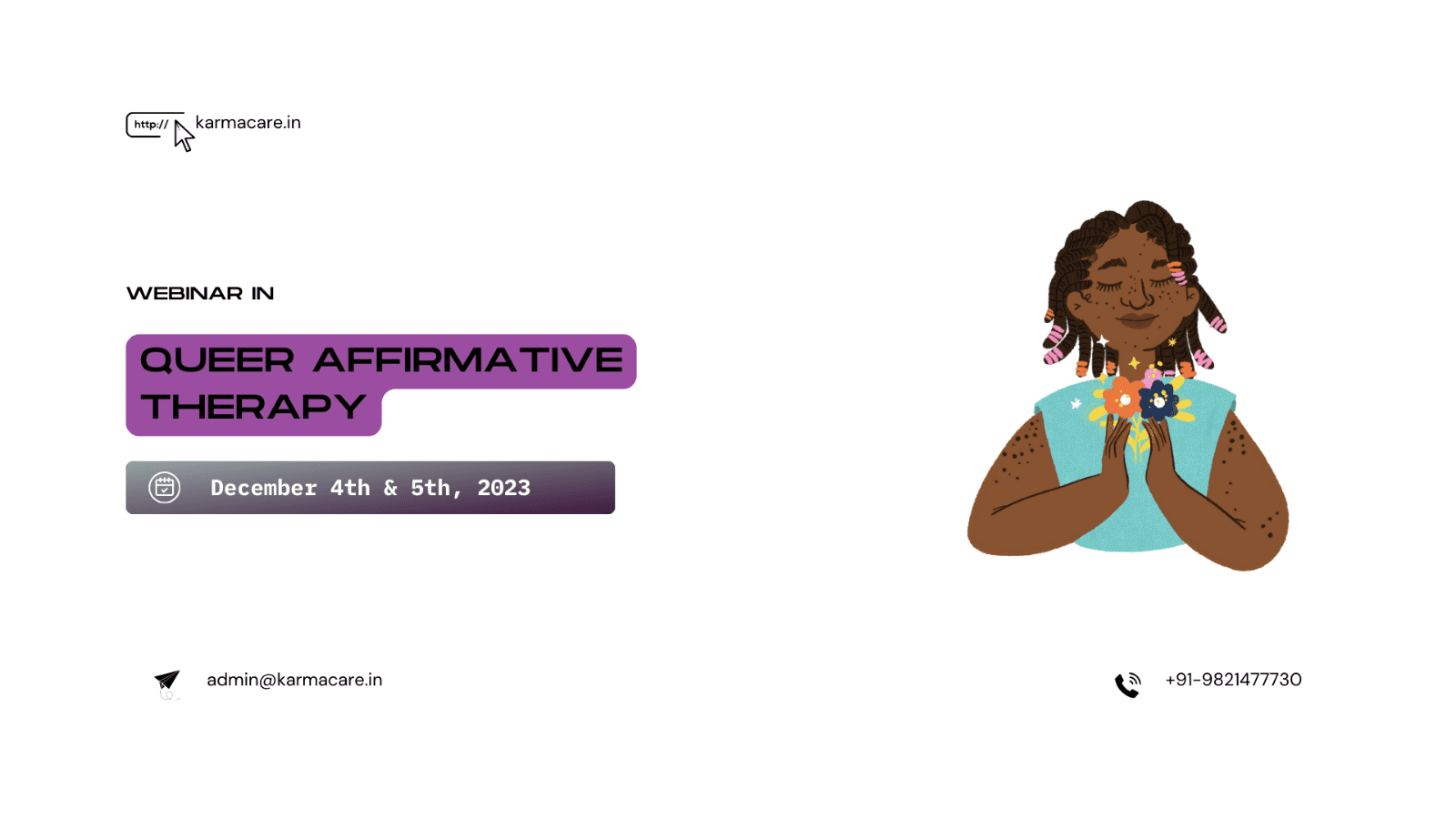 Date
Dec 04 - 05 2023
Expired!
Time
Monday - Tuesday
10:00 am - 12:00 pm
Webinar on Queer affirmative therapy
This webinar will bring a lens that affirms the queer community and advocates for them. A pinnacle for Karma Centre's beliefs and missions. There will be an elaborate discussion on gender and sexuality and how we can be queer-affirmative in our practice. This session will include case discussion. 
Understanding Gender and Sexuality: The webinar will discuss the spectrum nature of gender and sexuality, highlighting that they are not binary but exist on a continuum. Emphasizing diverse identities and experiences within the queer community, acknowledging intersectionality with race, culture, and other factors.
Being Queer-Affirmative in Practice:

Discussion around the importance of cultural competency and continuous education to create an inclusive environment. Exploring  intersectionality of queer identities with other marginalized communities.
<