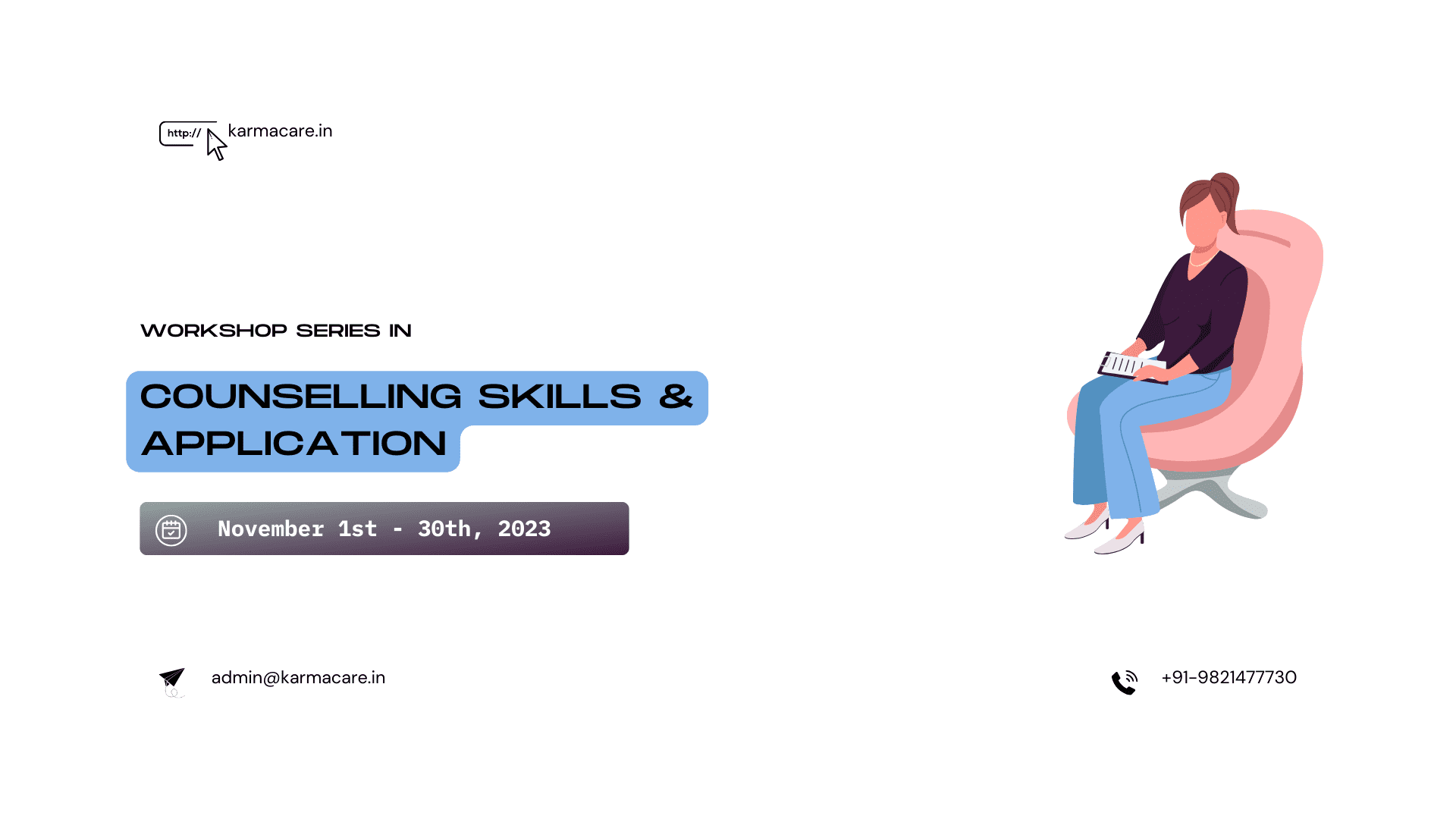 Date
Nov 01 - 30 2023
Expired!
Time
Wednesday - Friday
5:30 pm - 8:00 pm
Workshop on Counselling Skills & application (35 hours)
This workshop gives students an opportunity to enhance their understanding of counselling microskills as well as an opportunity to learn the skills necessary for applied counselling. 
The internship will include:
Existential Psychotherapy

–

It is a form of psychotherapy that focuses on helping individuals understand and come to terms with the meaning and purpose of their existence, and how to find fulfillment in life.

Non-Suicidal Self-Injury

–  Even though the intent to die is not present at the time of injury, but it is essential to understand as mental health professional as with prolonged and repeated NSSI, suicidality becomes strongly associated with the behavior. 

Art-Therapy

–  Exploring the relationship between art therapist, the client, and the artwork. It is primarily about the creative therapeutic process and using it in the healing therapeutic process. 

Play Therapy

– It is an interactive counselling tool, mostly used for children, that helps to express themselves, explore emotions, and navigate challenges in a supportive and engaging environment through creative and purposeful play.