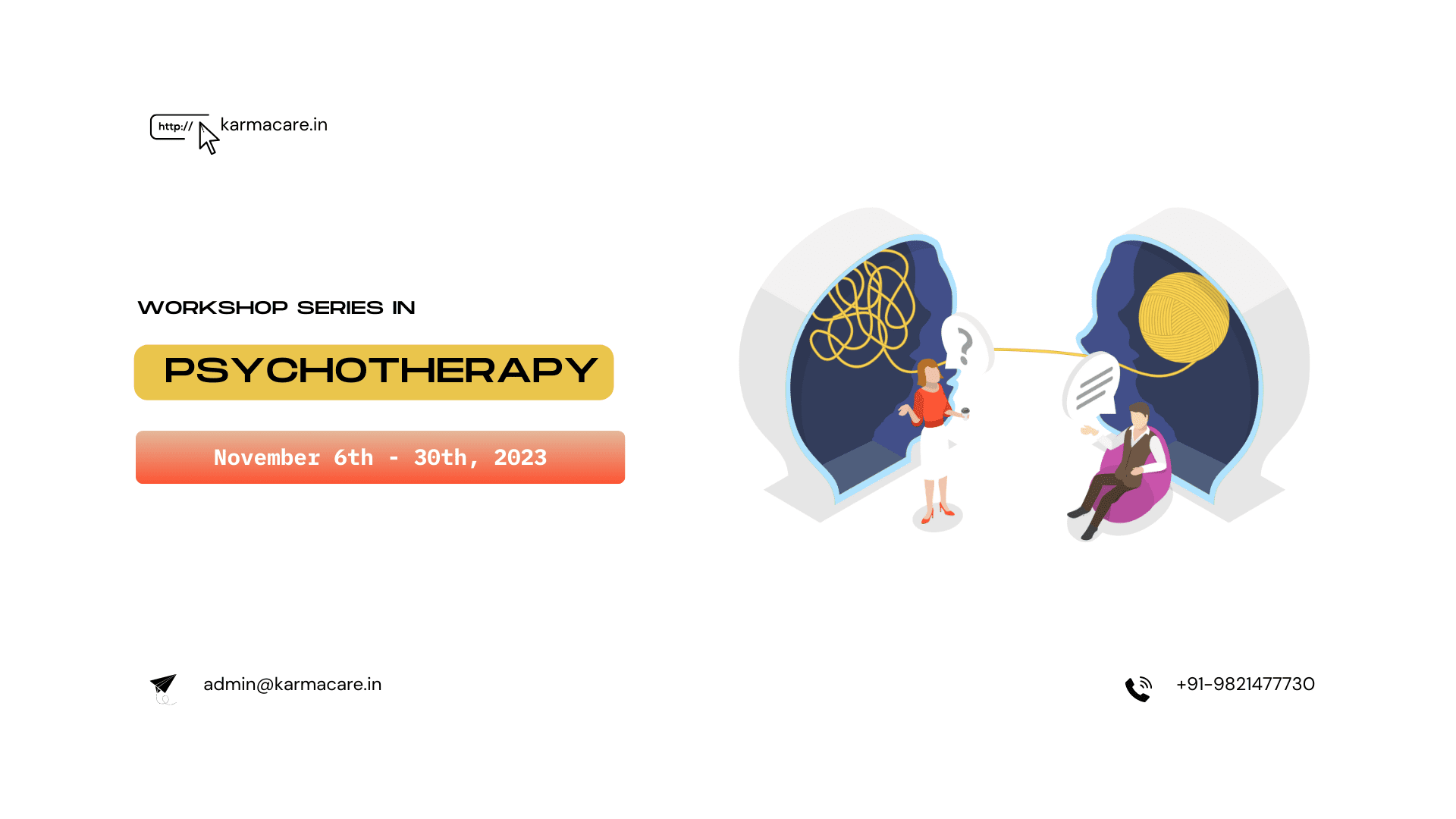 Date
Nov 06 - 30 2023
Expired!
Time
Monday - Friday
3:00 pm - 5:00 pm
Workshop Series in Psychotherapy (40 hours)
This workshop series aims to integrate theory and practice while orienting the students to the various psychotherapeutic approaches. The participants will learn how to formulate cases for management and further how to formulate them through different therapeutic lenses. The workshop series also delves into understanding how therapists position themselves in the therapeutic space, the building of therapeutic alliances and working with clients while being sensitive to their contexts and worldviews. The series will introduce the participants to the concepts, skills and techniques of different approaches through case studies, discussions, activities and role plays. 
Overview:
Case Formulation: These sessions will concentrate on the process of formulating a case, emphasizing the inclusion of various factors such as behavioral, environmental, and cultural aspects alongside physical and mental symptoms. Participants will gain an in-depth understanding of how to interpret key facts and findings in a case.
Cognitive Behavioural Therapy (CBT): This session aims to provide participants with a comprehensive understanding of CBT and its practical application in therapy sessions. It focuses on addressing clients' thought patterns and behavioral manifestations to improve their daily functioning.
Dialectical Behavioural Therapy (DBT): DBT is particularly effective for individuals with borderline personality disorder who experience intense emotions and emotional dysregulation. The session provides a thorough understanding of DBT and its application in therapy, emphasizing acceptance, mindfulness, and emotional regulation.
Existential Psychotherapy: It is a form of psychotherapy that focuses on helping individuals understand and come to terms with the meaning and purpose of their existence, and how to find fulfilment in life.