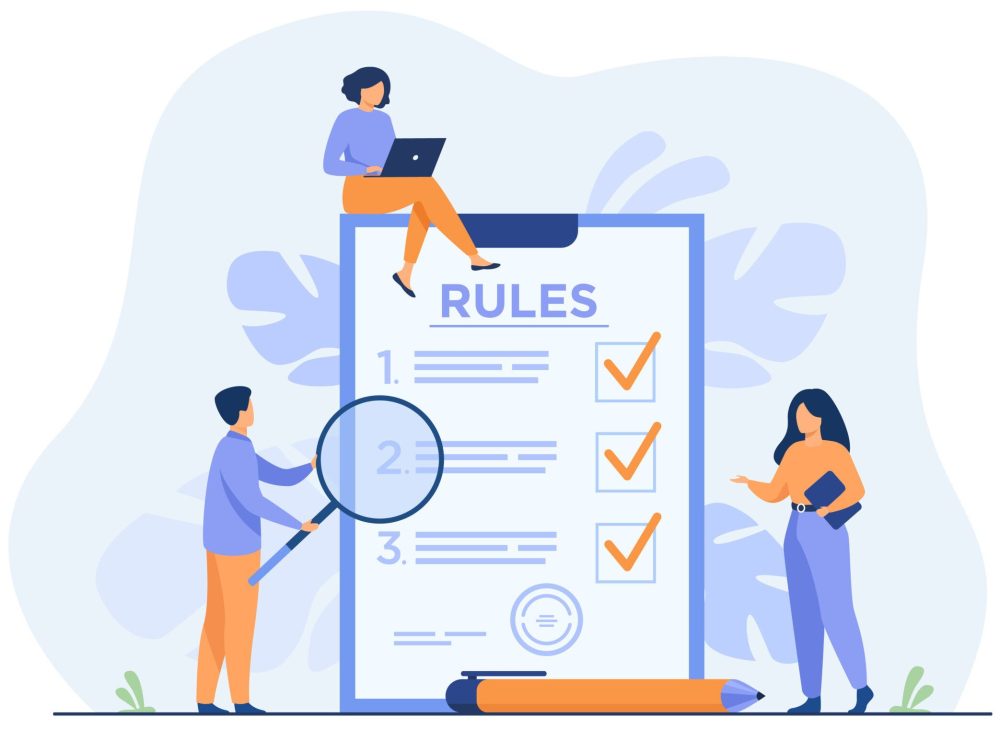 We value our clients & psychologists alike and want our clients to make the most out of the time in every session. For this, the client's attendance is important and we have strict policy against frequent absenteeism or late-coming. All clients must be well versed with the Terms & Conditions that have been written keeping in mind the best interest of the clients. By making a booking or payment (on our website, Practo, phone, email or through any other medium) clients imply that they agree to these Terms & Conditions, which are as follows:
Clients who come in late for the appointment, will get only the remaining time of the session. The payment will remain that of one hour.
In case, the client wants to extend their session, the extension is subject to availability of the psychologist.
In case, the client wants to take up more than 5-10 minutes of the next session, this is subject to additional charges, as per session rates.
24 Hour Cancellation Policy: If a client wishes to cancel their appointment, they must do so at least 24 hours prior to the appointment time. Any cancellation done after that will be chargeable amounting to fees for one session. The client must make this payment before their next session at Karma.
Suicide, or ending one's own life, is a tragic event with strong emotional repercussions for its survivors & for families of its victims. Every therapist's attempt is to prevent such an unfortunate event from occurring. However, it is an impulsive act & under such unpredictable circumstances, a therapist or Karma Center for Counselling & Wellbeing cannot be held liable for it. It is important to note that Karma Center is not a crisis intervention center & therefore does not provide emergency services. Services are rendered only during the scheduled sessions. Clients who have an emergency must use local & available emergency resources'.
Everything that happens in our therapy session remains confidential between us, with the following exceptions:

We will discuss aspects of our work in supervision with another qualified clinical psychologist, but your identity will remain protected.
When required by law, which is very rare, we may contact another medical professional and/or your emergency contact if we believe you are likely to cause serious injury to yourself or others. We may do this without consultation with you if you are not in a position to discuss other options with me.
The administration & Practo will have your name & number for the purposes of scheduling.

Confidentiality is of utmost important in the field of psychology and it's practice and we value it immensely in our organization as well. However, we would like to inform you that all the details that the client mentions on the website forms will be handled by administration. Because our administration has to maintain records and appointments- they do have access to the names and contact information of the client. Confidentiality however, is assured when it comes to the therapeutic space and what all you discuss with your psychologist.
Therapists at Karma reserve the right to discontinue therapy owing to their mental health and sense of security. Any person in the center who displays lewd or indecent behavior or makes the staff feel uncomfortable or unsafe will be asked to leave the premises.
Since it is an internet based tele-mental health service it is imperative to know that complete confidentiality may not be ensured due to logistical limitations. However, as a part of our ethical practice, it will be our attempt to strive for complete confidentiality. Feel free to further address this with the psychologist during the session.
A thorough informed consent at the start of services shall be performed.
The consent will include all information contained in the consent process for therapeutic care including discussion of the structure and timing of services, record keeping, scheduling, privacy, potential risks, confidentiality, mandatory reporting, and billing. In addition, the informed consent process will include information specific to the nature of video call/telephonic conversation. The information shall be provided in language that can be easily understood by the client.
The following will be addressed with the client : the potential for technical failure, procedures for coordination of care with other professionals; a protocol for contact between sessions; and conditions under which telemental health services may be terminated and a referral made to in-person care.
The consent will either be taken through electronic signatures, manually signed printout of the consent form, or a verbal consent obtained during the session from the client.
In event of equipment failure or technical glitches, the session timings will be adjusted and no extra charges shall be incurred. This can further be discussed with your psychologist.
In case, the client wants to extend their session, the extension is subject to availability of the psychologist. In case, the client wants to take up more than 5-10 minutes of the next session, this is subject to additional charges, as per session rates.
24 Hour Cancellation Policy: If a client wishes to cancel their appointment, they must do so at least 24 hours prior to the appointment time. Any cancellation done after that will be chargeable amounting to fees for one session. The client must make this payment before their next session at Karma.
Psychologists shall maintain an electronic record for each patient for whom they provide remote services. Such a record will include an assessment, client identification information, contact information, history, treatment plan, informed consent, and information about fees and billing.
Webinar and online internship
As you enroll with us for our webinars it is important to know a few terms and conditions that apply.
After successful completion of each webinar, certificates will be awarded to each participant. However, at this point it is important to note that there may be some delay in receiving of the certificates due to the on-going crisis. Participants residing in Delhi-NCR can pick up their certificates from our center in Vasant Vihar post the lockdown. For those living outside Delhi-NCR, the certificates will be couriered, the courier charges for which will be borne by the participants based on the actuals.
Although we are trying to conceal identifying information of participants, some platforms make this option unavailable. Please bear in mind that some Names and/or email addresses may be visible to other participant in the webinar, depending on the platform used.
Webinar enrollment fee is non-refundable. In case, you may not be able to attend the webinar you have enrolled for, you may be shifted to another program which is similarly priced, subject to the enrollment/availability of the facilitator. Please note, this option can be availed only within 6 months from the date of payment.
It is compulsory for each participant to log in at the start of every class and log out at the end of each class. Failing to do this will reflect on deduction of attendance hours.
We understand that there may be technical difficulties given the nature of the webinar. In such a case, you're required to report it to the administration immediately and try to join the webinar link at the earliest possible. The psychologist will try their best to accommodate, however, it is your responsibility to secure a stable internet connection.
Webinars will not be recorded. If you fail to show up for your webinar after the registration the study material/notes as well as certificate of completion will not be provided. If you miss a call those hours are deducted from your final internship hours.
Please note that this is an online theoretical internship and due to the limitations of the lockdown, we would not be providing any client interaction. However, the facilitators will be giving you supervision & discussing their terminated cases during the course of the internship.
The internships or webinar which have been curated to be conducted online will be performed on the same medium even if the lockdown is lifted. We would like to request all individuals to not try to exchange the internships or workshops which have been planned as webinars to the ones which are conducted at the center.
It is a lecture based internship and any research supervision is not part of the internship. You may book a separate session for research related guidance.
We wish to ensure everyone's safety and health and in lieu of that wouldn't be having any fieldwork or NGO visits as a part of the internship. However, if any student wishes to pursue the NGO visits following the social distancing norms, psychologists could guide you through the process. It is important to note that the risks and costs of the NGO visits will be borne by the individual students and KCCW cannot be held liable for it.
Since it is an online based internship/workshop, keeping your web-cameras on during the classes is mandatory. Failing to do so will reflect in the participants attendance for that class. Class interaction is also important as it adds to the evaluation process of each student and makes the internship further enriching.
As per our company policies, international charges for webinars & internships will vary depending on which country and currency the payment is being made from. For more information on the same, kindly contact us at [email protected]
We believe that a letter of recommendation is an extremely important document and thus we are extremely careful about who we provide LORs to.
Apart from our Campus Ambassadors and stipend interns- who explicitly work with us and for us- we do not provide Letters of Recommendations to students. At most, for 1-2 month internships, a letter of completion & acknowledgement can be provided.
We want you to make the most out of our Programs/ Workshops & Seminars. For this, attendance is important and we have a strict policy against frequent absenteeism. All participants must be well versed with these Terms & Conditions, and by making a payment, they also agree to these Terms and Conditions.
Certificates will be awarded to participants that successfully complete the Program. Please note that this entails attending all classes. It is company policy to mention the number of hours completed during the workshop on the certificates and exceptions surrounding the same cannot be made. The number of hours will be mentioned on the certificate to ensure that the certificates are not used in a manner to mislead any authority.
For on the spot registrations the certificates will be mailed/posted to the participants at the cost of Rs. 100/-(within Delhi) Rs. 200/-(Outside Delhi).
KCCW is not a hospital setup. We are a private Counselling Center. Keeping in line with our policy to protect confidentiality of our clients, students are not provided with client contact at the centre. Workshop/Internship participants are taken to NGOs where they can conduct/observe counselling sessions.
If you are missing a class in case of foreseen or unforeseen circumstances, to make up the hours, an individual session will have to be taken with the Psychologist taking the class, subject to their availability. The fee for these additional classes will be equal to the Psychologists session charges.
Make up sessions are shorter and run for 1 or maximum of 2 hours. Charges for which are equivalent to the per hour fee charged by the Psychologist or Instructor.
An exception may be considered only if the class as a whole (barring none) wants to shift the date or a session. The center will also have to look into availability & decide accordingly.
A 20% discount to the hourly rate to each participant if there is a group of 5 or more students taking a make up session together.
(For Outreach based programs) This center may be organizing NGO visits during the program, commuting to & fro from the NGO is the responsibility of the participants. Participants usually form groups and split the taxi cost. All arrangements at the NGO will be made by the center.
Participation in the NGO visits is mandatory.
In the event of a crisis situation (and upon presentation of relevant document) participant may be offered a makeup visit to the NGO, this visit is subject to availability & schedule of the center & will entail a charge of Rs. 800/-.
Certificates will not be awarded in case of missing multiple classes & non adherence to the timings of the classes & no show at NGO visits.
In order to obtain a certificate after frequent absences, the program will have to be re-taken, in the event that it runs again (above rules apply*).
According to the Center's policy, the Psychologist will not share any kind of presentations conducted during workshop/internship programs to the Students/Clients.
Payment once made is non-refundable. Participants may choose to transfer their payment towards other existing programs if they cannot make it to the paid program (Center must be informed at least 48 hours before the program commences). However, we do not run the same programs every month and do not promise that the same program will be offered in the coming months. Participants will have to choose from whatever programs are being offered that month or the next.
No transfers can be made after 6 months of not opting for an alternative program.
Students currently enrolled with Karma can sign up for another workshop in the same month at an additional cost of Rs. 500/- (in case they used a certificate for the same).
In case a student loses a certificate, it can only be reissued within the same year as the certificate was dated and would require a payment of Rs. 500/-.